Waste Management Standard Operational Procedure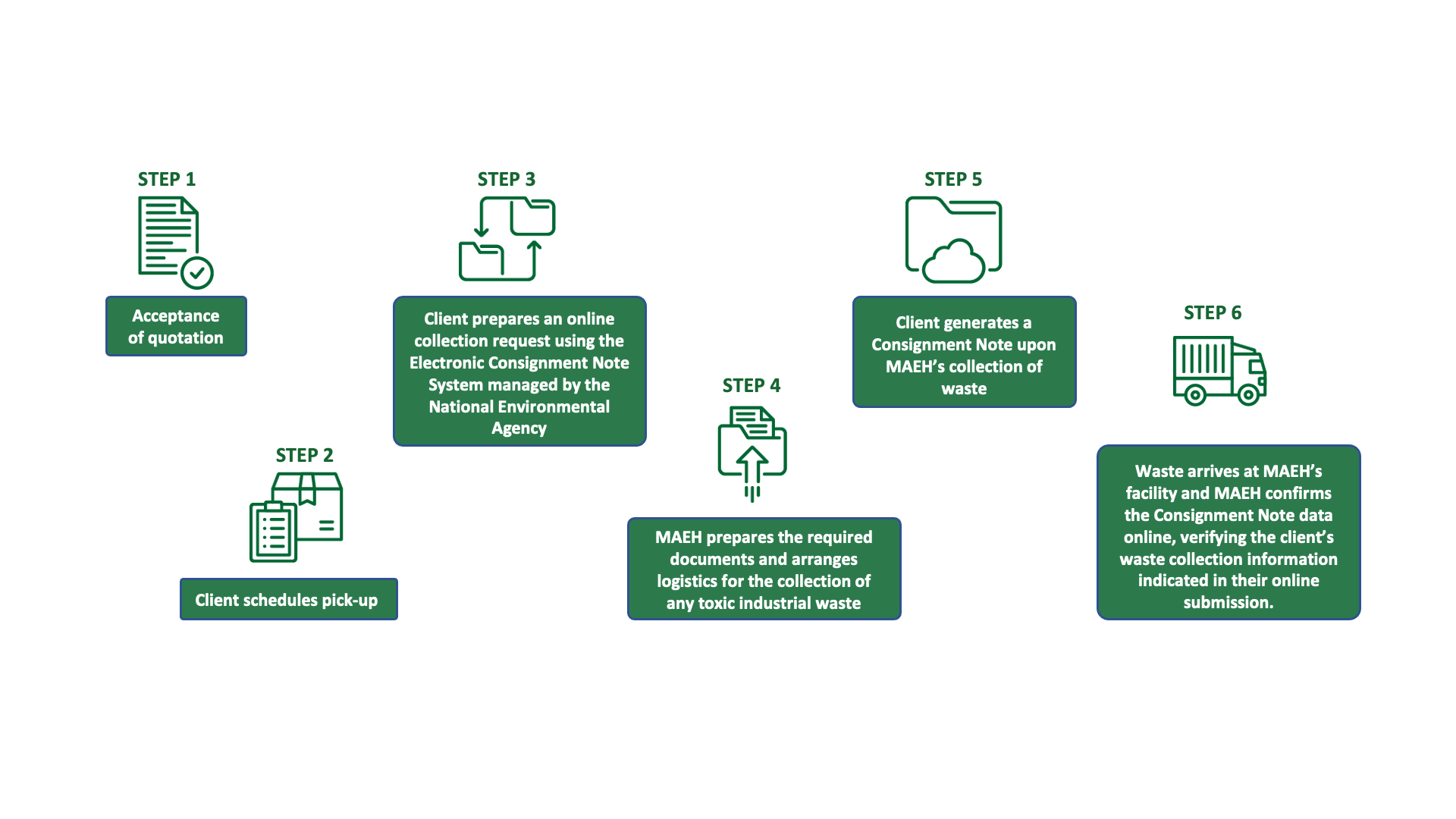 Group Support
Consolidating and streamlining our efforts to provide you top-notch customer service means that all our clients receive quick support in resolving technical, administrative, or service issues. MAEH is committed in providing the best experience for all our clients. For more information on our services, please contact us directly.
Technical Sales Support
As part of our service to our clients, MAEH's technical sales support team will provide an initial assessment of your waste management needs at no charge. Following this, our on-site chemists, operational experts, and technical staff will devise a custom solution to fit the client's needs. To arrange for us to visit your plant, please contact us directly.
FACILITIES
With a fully equipped laboratory and R&D facilities that support the operation of waste management, we conduct routine and non-routine analysis in a timely and professional manner. Physical and chemical analyses performed in the laboratory include fingerprint tests of all incoming waste, wastewater parameters, solvent, oil, and solid analysis of all types of wastes.
The vertical stoker helmed as our flagship waste incineration system, allows us to incinerate waste without utilizing large land space. It is a state of the art technology developed by our parent company, DOWA, that makes us a stronghold in handling medical waste with efficacy.